Best of Sicily: Palermo, Agrigento, Ragusa, and Taormina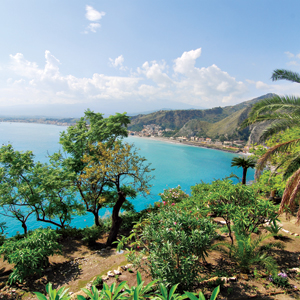 Best of Sicily
Sicily has been a crossroads of civilization for several millennia, and the record of its many ruling groups can be found in its architecture. Among the greatest sights are the classical Greek temples and theaters, built in the 5th century B.C. when Sicily was an important part of greater Greece.
Includes:
2 Nights Palermo
Private Palermo and Monreale Tour
1 Night Agrigento
Private Agrigento Tour
1 Night
...
About Avanti Destinations

The passion to serve and inspire savvy travelers with innovative and personalized vacations has been the driving force for 31 years at Avanti Destinations. We have the passion for independent travel and want to share it with you! We provide you with authentic travel experiences backed by our expert knowledge. You go where you want. When you want. With the flexibility to savor special moments along the way. Your vacation is uniquely yours. That's Avanti!
Our record of success at Avanti
...