Alpine Connection: Munich, Salzburg, Innsbruck, and Lucerne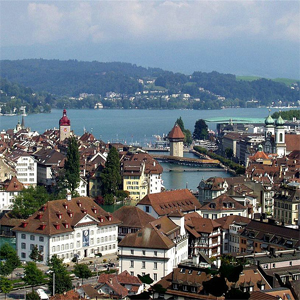 Alpine Connection
Journey through the heart of Alpine country as you take in picturesque vistas and charming towns in three contiguous and magnificent countries-Germany, Austria and Switzerland.
Includes:
Private Arrival Transfer
2 Nights Munich
Hop-on/Hop-off Munich City Tour
2 Nights Salzburg
48-Hour Salzburg Card
1 Night Innsbruck
2 Nights Lucerne
Mt. Pilatus Tour
First-class Rail between
...
Educational and Learning
Gardens, Foliage, and Nature
Theater, Arts, and Music
About Avanti Destinations

The passion to serve and inspire savvy travelers with innovative and personalized vacations has been the driving force for 31 years at Avanti Destinations. We have the passion for independent travel and want to share it with you! We provide you with authentic travel experiences backed by our expert knowledge. You go where you want. When you want. With the flexibility to savor special moments along the way. Your vacation is uniquely yours. That's Avanti!
Our record of success at Avanti
...